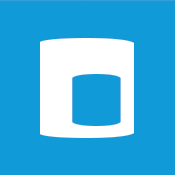 Information
Price: NOK 85,00 / månedlig
30 Days free
Category: Reporting
Release date: 09/09/2014
Developer: itembase
itembase - Extensive Reporting
Description
What is itembase?
A simple to digest solution that will help you analyse matters of your business that need your attention the most. The best part - You can always compare yourself to the competition. Learn more about your business, and understand what your results mean in regards to the industry as a whole.
Please check our extensive user manual for more information.
What does itembase - Extensive Reporting have to offer? 
Weekly reports will arrive straight into your inbox to:
Compare this week's performance with previous weeks
Highlight the most notable changes and trends
Point out best and worst selling products (including their share of revenue)
Make you aware of peak days and peak times
Display geographical locations that generate the most sales
Compare your business to the benchmark for each KPI
Find out more at: aftersales.itembase.com
What's the catch?
There isn't. Just try it out for 30 days and give one of our eCommerce Consultants your valuable feedback afterwards. Continue the service for only € 9,95 per month after the 30-day trial.
Note: Sign up today to receive your first weekly Report next Monday!
Questions?
Let us call you at a convenient time, or get in touch with us directly: business@itembase.com / +442036953225
Images