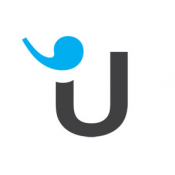 Information
Price: Gratis
14 Days free
Category: Chat
Release date: 06/26/2014
Developer: Userlike UG
Userlike - Live Chat Software
Description
Use Userlike to turn web visitors into longterm customers and raise your conversion.

With Userlike you add a live Chat Window to your website, allowing you to help your visitors when and where it matters most.

Userlike is the best looking live chat solution on the market, and can be fully customized to match the look of your website.
---
"Increase your conversion rate by up to 20% and create happy longterm customers."



Why Userlike?
Your customers could be anywhere, which is why we built Userlike to work great on any device. Whether they are browsing from their desktop, chilling on the couch with their tablet, or sitting on the bus with their smartphone – Userlike guarantees an optimal live chat experience.

Help your customers when it matters, where it matters.

How does it work?
When you install the Userlike app, a chat button and chat window will appear in your website. Go online in the Userlike Chat Panel and you can already chat with your visitors. You can set the logic and look of your chat system. Connect to your smartphone in order to answer chats on the go. When you are offline you can have a contact form appear instead or make the button disappear completely.

Extra benefits of Userlike

Easy to use
Be up and running in 3 minutes. Copy and paste your unique code into your website, go online, and start chatting with your web visitors. No software to install. Simply log in to our browser-based Chat Panel and start chatting with potential customers.
Easy to customize
Build your own customized chat buttons and adapt the chat window to fit the look and feel of your website. You decide how to approach your users. Proactively invite your visitors to chat, receive feedback ratings on your service, collect social media followers through your awesome chat service, and more.
Easy to scale
Whether you're a one man show or a multinational with hundreds of service employees, we've got your back. Userlike is used by some of the world's fastest growing companies. Our system is easy to scale when your website traffic and support team increase.
Integrate with your workflow
As an additional channel, your live chat should be integrated seamlessly into your existing setup of business tools. We offer a wide range of CRM integrations and offer an Open API for a more advanced setup. Push your user information to Userlike and give your chat operators the information to offer a personalised service, or pull chat transcripts and offline messages to your CRM.
Don't take our word for it. Over 10,000 SMEs and leading businesses around the world are creating long-term customer relationships with Userlike.
Start chatting today with our forever free plan.
Extra information
Case studies
De Laadkabel Shop
Videos
Userlike app webinar (in Dutch)
Costs
The app is free. When you install the app you automatically receive 14 days of free trial. After these 14 days your account automatically switches to Userlike Free. You can choose which package fits your needs.


Support 
Feel free to contact our fantastic support crew at support@userlike.com 
Images