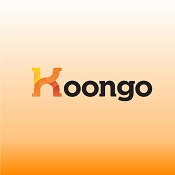 Information
Price:
30 Days free
Category: Marketing
Release date: 06/19/2014
Developer: Koongo - Feed Marketing
Koongo - Feed Marketing
Description
Sell on Hundreds of Channels: Koongo connects your Lightspeed store to channels like Amazon, eBay, Bol.com, Beslist.nl, Newegg.com,Cdiscount.com, Google Shopping, Google Ads, Shop.com, Miinto, Facebook Product Ads, Rakuten, Wish.com or Twenga
Marketplace API Integration: API integration enables instant product data update on a marketplace. Koongo implemented API connection for marketplaces like Amazon, eBay.com, Cdiscount.com, Bol.com, Miinto or Wish.com
Monitor Product Performance: Google Analytics integration allows you to track product performance on a product or a channel level
---
"Boost your sales and increase traffic to your store!"


About Koongo
Koongo is a product data feed manager which connects your Lightspeed store to any of 500+ online marketplaces, product comparison engines and affiliates channels all over the world. Simply integrate your Lightspeed with Koongo, create a product feed and set up an automatic connection to selling or advertising channel of your choice. Koongo offers a 30-day free fully-functional trial period.
Marketplace API Integration
Koongo uses API integration for various online marketplaces to ensure that data changes are instantly transferred from Lightspeed to all connected marketplaces. The API integration is currently available for:
Amazon
Bol.com
Beslist.nl
Cdiscount.com
eBay.com
Miinto
Marktplaats.nl
2dehands.be
Wish.com
Koongo Benefits for Lightspeed
500+ product comparison websites, online marketplaces or affiliate channels available
Lightspeed-Koongo API integration - your product data are sync every 30 minutes
Attribute and category filters - export only required products for a selected channel
Channel category mapping - get a higher ranking by mapping Lightspeed categories to channel categories
Google Analytics integration - monitor product performance easily on the specific channel
30-day free trial - test Koongo full month for free
Koongo Supported Channels
2dehands.be, Affili.net, Amazon, Atosho.com, Beslist.nl, Bizrate, Bol.com, Cdiscount.com, Ciao, Cleafs.com, Criteo, eBay, Daisycon, Fashionchick, Fruugo, Glami, Google, Idealo, Kelkoo, Marktplaats Admarkt, Miinto, Newegg.com, Pixmania.com, PriceGrabber, Pricerunner, Pricesavvy, Scoupz, Spartoo, Shop.com, ShopAlike, Shopmania, ShopStyle, ShopWiki, Shopzilla, Storesquare.be, Tradedoubler.com, Trendsales, Twenga, Yatego, Webgains, Wish.com
Check Koongo supported channels
Support
Please check Koongo integration manual for Lightspeed or contact us at support@koongo.com
Images