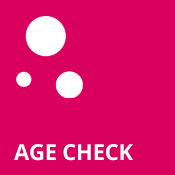 Information
Price: NOK 29,00 / månedlig
Category: Support and tools
Release date: 04/30/2014
Developer: Yellowlab
Age Check
Description
Introduction offer: Try the app now for only € 1.95 per month (instead of € 2.95 per month!)
As of January 1, 2014, the minimum age for alcohol sales increased from 16 to 18 years old. This means that online sellers of alcoholic drinks, that they are not allowed to sent alcohol to customers under 18. This makes it even more important to check the age before an order is placed. This can be done with our age check app.
The app offers two variants:
1 ) The Age control mode, where the user must first enter his or her birthdate. Only if the visitor is older than the specified age, he gets further access to the website .
2) In the Yes/No mode, the visitor must answer a question, and he only gets access if the question is answered with"yes".
Customizable
The style of the app is customizable trough the special back office of the app . The colors that you select are shown, and the preset texts are customizable.
Updates
The app is offered for a monthly recurring price so we can maintain the app and offer future updates where necessary. The updates will also contain new features.
The app can also be used for other industries in which the age of the visitors are important!
Images