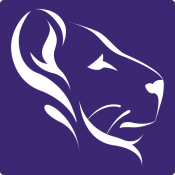 Information
Price: NOK 255,00 / månedlig
14 Days free
Category: Marketing
Release date: 11/22/2013
Developer: LoyaltyLion
Support
LoyaltyLion
Description
Special pricing for Lightspeed: LoyaltyLion starts at €29 per month 
Quickly create your own loyalty program. Reward customers for purchases, account creation, visits and referring friends.
You decide what to reward and how to reward it for example, 100 points for account creation, 5 points per €1 spent and 20 points a visit. Customers collect points and redeem them for vouchers to spend at your store.
Increase sales with our customer referral feature. Your customers can quickly refer their friends via Facebook, Twitter and email. LoyaltyLion automatically rewards them each time they bring you a new customer - you decide the reward.
Benefits:
Increase sales via repeat purchase  
Acquire new customers from referrals via Facebook, Twitter and email 
Retain loyal customers 
Results:Beef&Steak, a Lightspeed webshop, gains 2,114 new visitors worth $1,412 using LoyaltyLion. Read how: case study
Features:
Reward customer activity: account creation, visits, referrals, purchases and more
Decide how many points to offer for each activity e.g. 5 points per €1
Automatically generate bulk voucher codes
Choose the name of your program
Customise the program to match your store - white label available on higher pricing plans
Gain insights: most engaged customers, top referrers and true customer value
Customer referral plugin
Available in Dutch, English, German, Spanish and French - can customise text/language to match your store
Pricing:
LoyaltyLion is charged each month via Lightspeed and starts at €29- per month (up to 200 orders per month). There are no installation costs. See our images for full pricing information. 
Note: The feature automated e-mails is not present in the first 2 packages.
How to Intall:
To install, click the button above. If you have any questions during the setup click the"?" on every page and we'll help you. 
Images