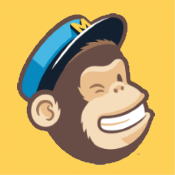 Information
Price: Gratis
30 Days free
Category: Marketing
Release date: 08/14/2013
Developer: Tauros Media
MailChimp
Description
RELEASE (V2): supports Ecommerce360 but does not supports new Mailchimp API V3 or new Automation feature yet.
If you need an affordable and user-friendly newsletter system, the Lightspeed - MailChimp app will do the trick. Your Lightspeed webshop will be connected to your MailChimp account, allowing you to easily send your newsletters subscribers to the Mailchimp list.
The app allows you to create segmentation criteria based on order and customer data in a specific list and design your email campaigns in more focussed and concentrated ways. Sell better and more to targeted customers.
Benefits of MailChimp are:
Free up to 2,000 subscribers and 12,000 e-mails per month
Multiple mailinglists
Easily import subscribers
Filters for sending: for example on gender or interests
WYSIWYG editor of newsletter templates
Automatic Twitter messages for newsletter
Statistics on send, received, opened, unsubscribers and spam
Optimized to not end up in spam-box
The Lightspeed MailChimp app does the following:
Pushing e-mailadressess from subscribers from Lightspeed to MailChimp
Pushing client data from Lightspeed to MailChimp
Pushing orders from Lightspeed to MailChimp
Supports Ecommerce360
Does not supports new Mailchimp API V3 or new Automation feature yet.
Note: You need an account with MailChimp to use this app. Information about this software and costs are available via MailChimp.
Support & queries: helpdesk@taurosmedia.com
Check the manual for installation purposes.
Images